Headlines
New products in summer season - 2018
Thursday, June 14, 2018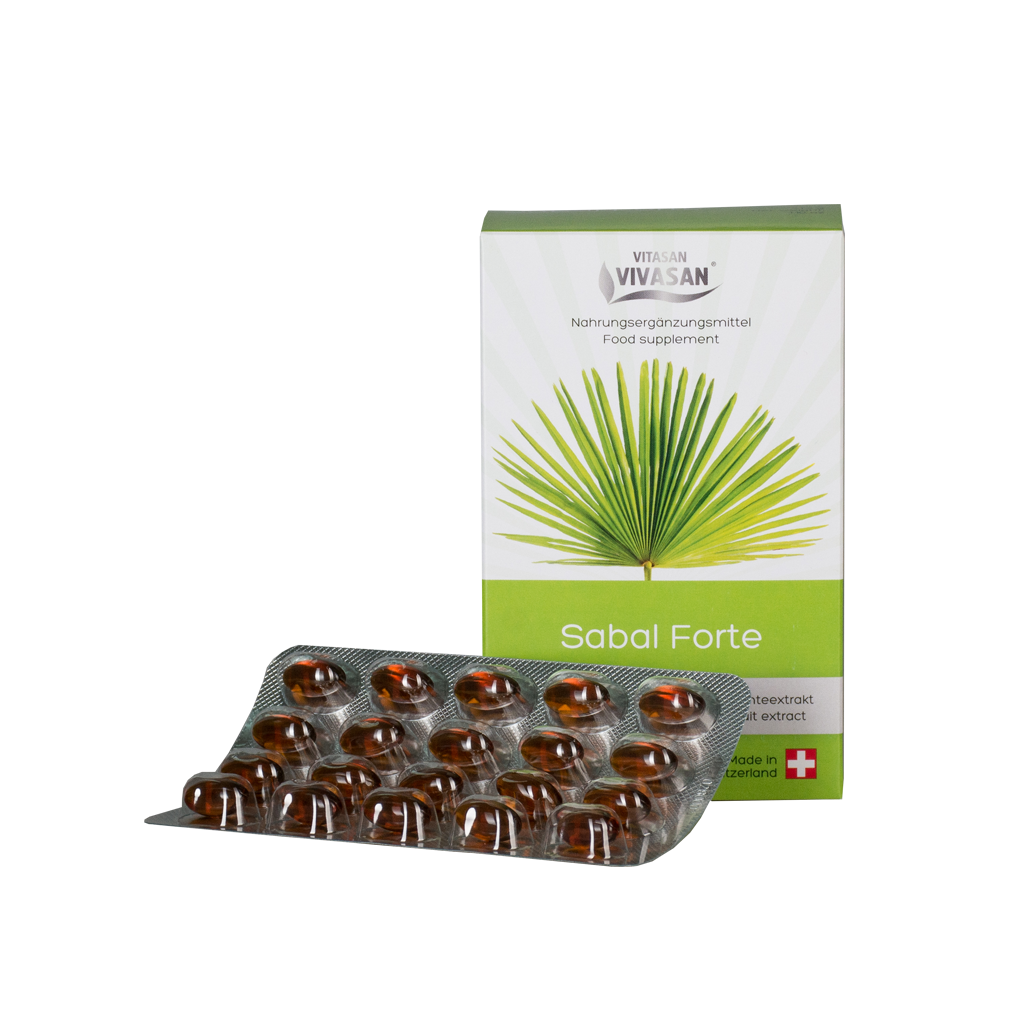 NEW PRODUCTS IN SUMMER SEASON - 2018

COMING SOON !!!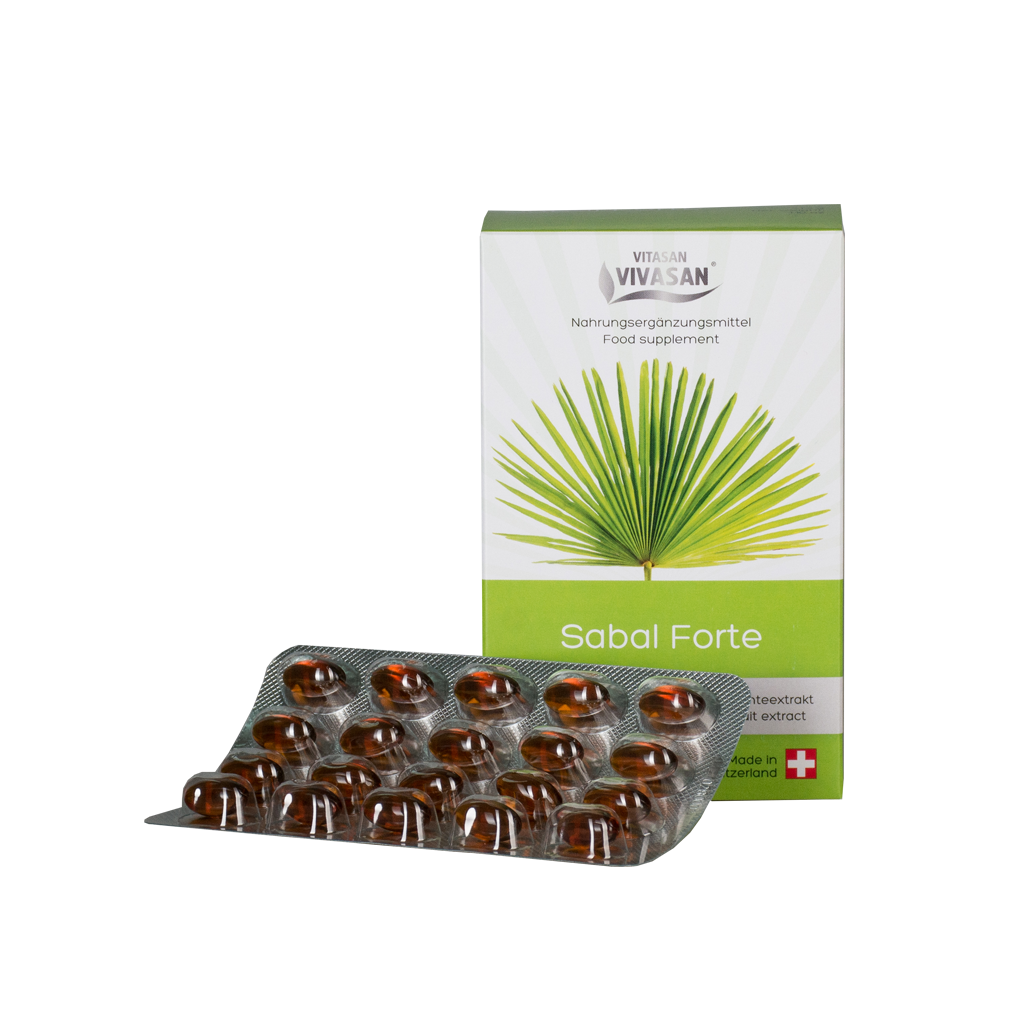 The highly concentrated oil from the berries of the saw palmetto consists of a multitude of free fatty acids (between 85 and 95%) and phytosterols. It also contains the so-called omega-6 fatty acids, among other things, which have an additional cholesterol-lowering effect. The fat-soluble extract of the berry may prevent the conversion of testosterone, which is responsible for enlarging the prostate. Over 20 placebo-controlled double-blind studies have shown that the fat-soluble extract of saw palmetto berries is very effective in reducing symptoms of benign prostatic hyperplasia, such as the nocturnal urge to urinate (the most unpleasant symptom of this disease). A study conducted in 1984 with 110 patients suffering from the above disease found that these patients had significantly fewer complaints than the comparison group over a follow-up period of 14 1/2 months to over 30 months. This was measured not only by subjective criteria, such as pain while urinating, but above all by objective criteria, such as nocturnal bed-wetting, urine quantity, and residual urine. Additionally, the preparation was well tolerated and hardly showed any side effects. Art. No.: D 235. Contents 60 capsules

Usage: One capsule three times a day with dinner. Dietary supplements are not medicinal products. Consult an expert before use.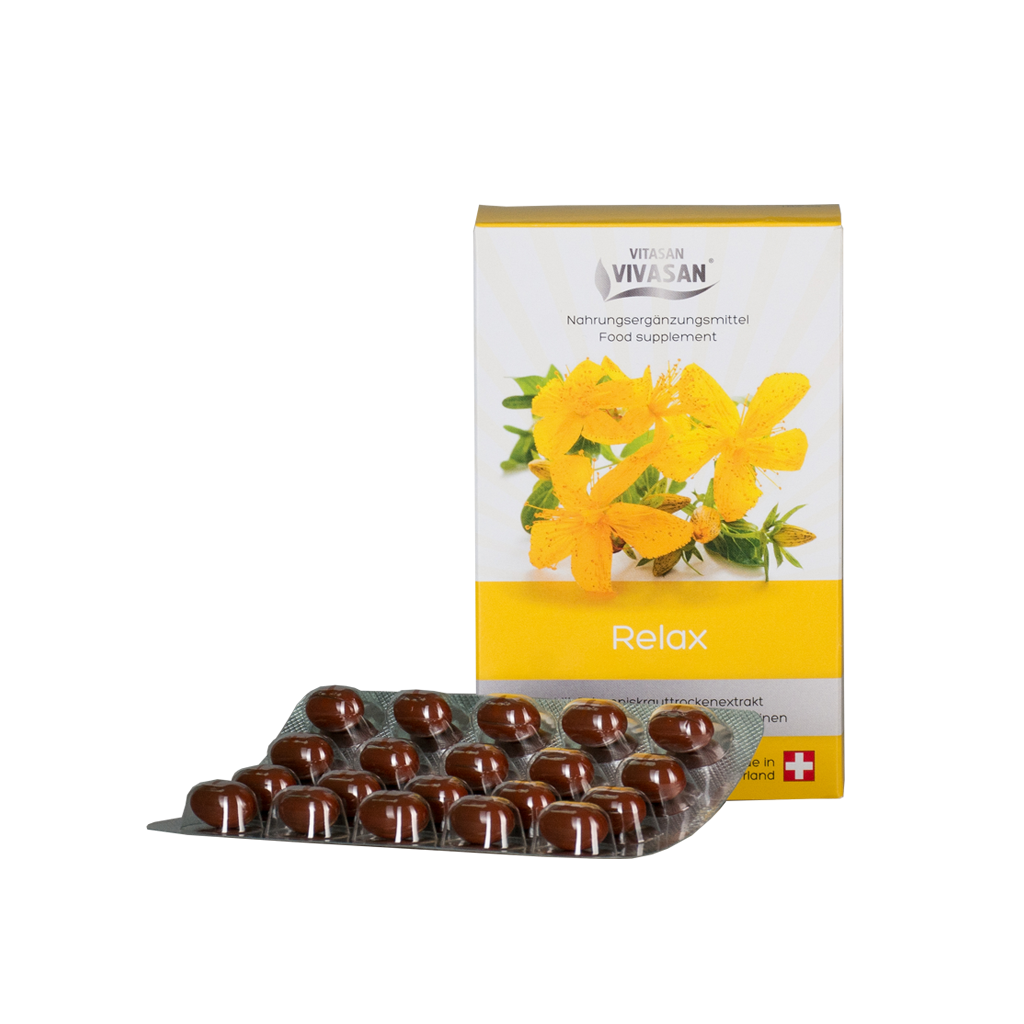 The new Relax contains the complete vitamin group B (B1, B6, B12, B2, and B5) and vitamin C in addition to St. John's wort. Relax is a natural, soothing, and overall strengthening remedy based on St. John's wort. Supports the functions of the central nervous system, alleviates mental tension, irritability, insomnia, stress situations, improves sleep, mood, and general well-being. Is indicated for the treatment of disorders of the central nervous system in the autumn and winter months. Article D 236, contents 60 capsules.

Usage: Relax should not be taken together with other medicine. Relax should not be taken when pregnant or breastfeeding. Relax is not suitable for children under the age of 12. Relax can trigger a sun allergy during prolonged sun exposure. Adults take 1-2 capsules daily with meals for 1 month. Dietary supplements are not medicinal products. Consult an expert before use.

Loading