Headlines
SEMINAR IN KYRGIZSTAN - 2016
Friday, June 24, 2016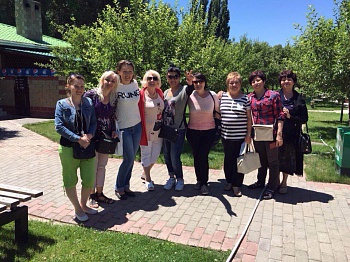 Seminar «The path of the winner» gathered Vivasan representatives from Kyrgyzstan, Kaakhstan and Uzbekistan on the 24th and the 25th of June.






Once again Vivasan President Thomas Gottfried touched upon the importance of setting objectives, the ability to take responsibility and to think of how to achieve the best results in order to duplicate one's actions within a structure. (Full description of the seminar's meaning can be found in the preceding essay on the previous seminar in Riga or in the essay on the Moscow Conference).
During the second day of the seminar detailed information about the new opportunities of earning money and webshop Vivasan was distributed. As usual, innovations raised a lot of questions, to which Thomas Gottfried gave detailed answers.
I, Gayana Gottfried, held a presentation of the new Vivasan products, expected this or next year. (Descriptions of new products can be found in the preceding essay on the Moscow Conference).
In the evening we were treated to an unforgettable banquet. Beautifully laid tables, great entertainers, lots of fun contests, presents – all these created a pleasant and joyful atmosphere. A video, shot in the likeness of the program «Let them talk», was especially liked.
I would like to express my deep gratitude to the Vivasan-Kyrgyzstan Director Enteriev Bakyt Salamatovich and his wife Galiya Sadykova for outstanding organization and concern for each participant's comfort.
P.S...
For the last few years, we have been holding a seminar in the recreation center «Rainbow», that is located on Lake Issyk-Kul that the natives rightly call the pearl of the country.«Hot» lake (that is how it's also called, as the water doesn't freeze in winter) surrounded by mountain peaks covered with snow caps, reflected in the clear water, form a picturesque landscape.
I could not get enough of the rosaries of different types and colours, that adorn the entire territory of the «Rainbow» center. Perhaps, the reason for their great beauty and aroma lies in the fact that once the Issyk-Kul basin had been a flourishing garden…
Watching many firs and pines, you can see squirrels jumping from branch to branch.
Add to this healing waters and Issyk-Kul's air and you see that truly «The path of the winner» seminar was held in the most appropriate location for our company.
After all, Vivasan's philosophy is «Health! Beauty! Prosperity!»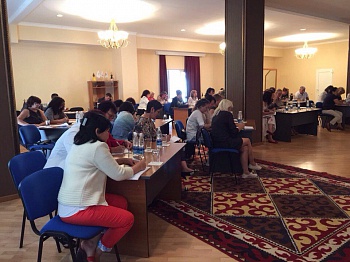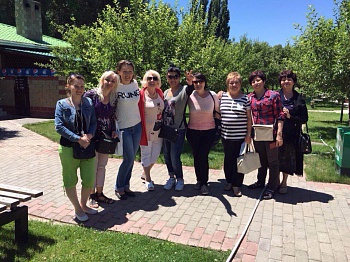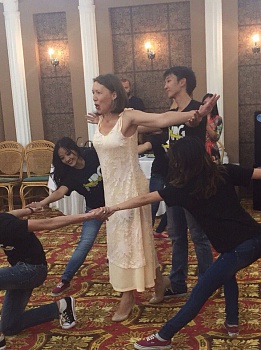 Loading