Headlines
SEMINAR IN SALERNO
Saturday, May 14, 2016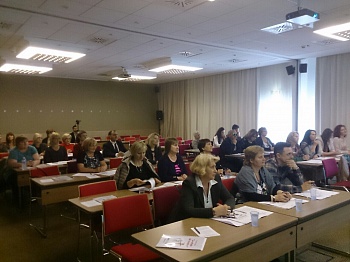 In the beautiful city of Salerno that is located to the south of Naples, on May 14-15 a seminar was held for Vivasan representatives in Italy.Vivasan President Mr. Thomas Gottfried as always was generously sharing his knowledge and expertise with 40 seminar participants.





The following themes were touched upon: Setting and achieving goals, what is the optimal number of people one should have in order to earn the desired profits as well as issues faced by the leaders.
Aside from business training, attention was drawn to product quality, bioavailability, and presentation of new products that will soon be made available to the public.
I would like to thank VIVASAN-BULGARIA directors Philippu Krstevu and Mazurova Marina for organizing this seminar, and also Vivasan-Italy administrator Bortnik Sergey.


Loading