How does the Vivasan webshop operate?

Everyone who wants to work with the Vivasan online store has to become registered Vivasan consultants.
You introduce your expertise to the world. You advise people on our products.

You present our goods in your store-this is the next-generation method of starting a business. In addition, you can make presentations on the Internet. Skype, Facebook, Twitter- these are just a few possibilities.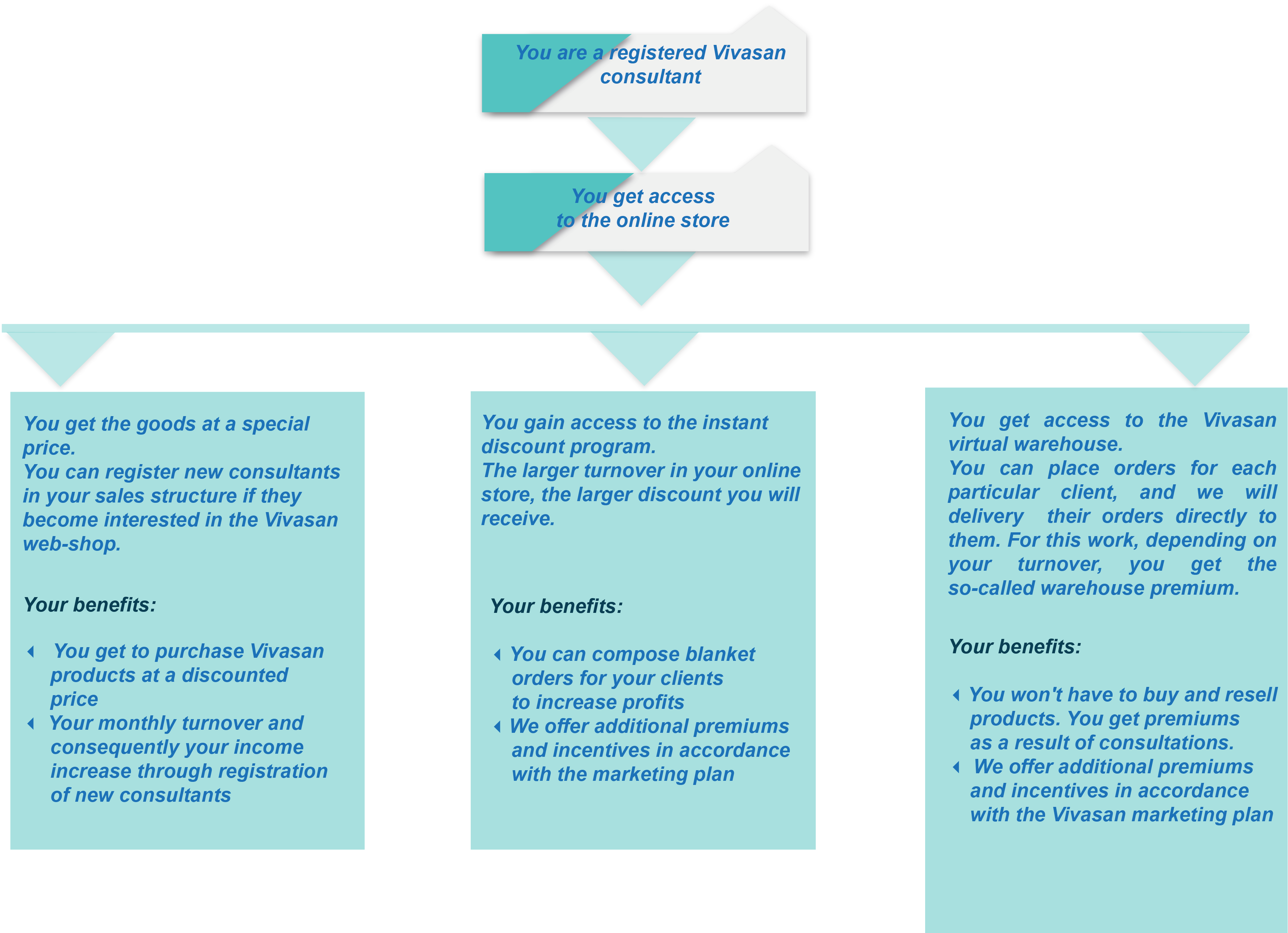 Loading