VIRTUAL WAREHOUSE
Would you like to expand your business? Do you have friends and acquaintances in other cities, who would also like to gain some work experience with our products?
If so, a virtual warehouse is an optimal opportunity for you to build your business then and there.
You won't have to buy products, travel thousands of kilometres and hope to sell them.
Talk to the local people and register them in your sales chain.
Place orders with the online store for each of your consultants.
You place individual orders, and we deliver them to each of the consultants in your chain.
Certain structure members are eligible for an instant discount.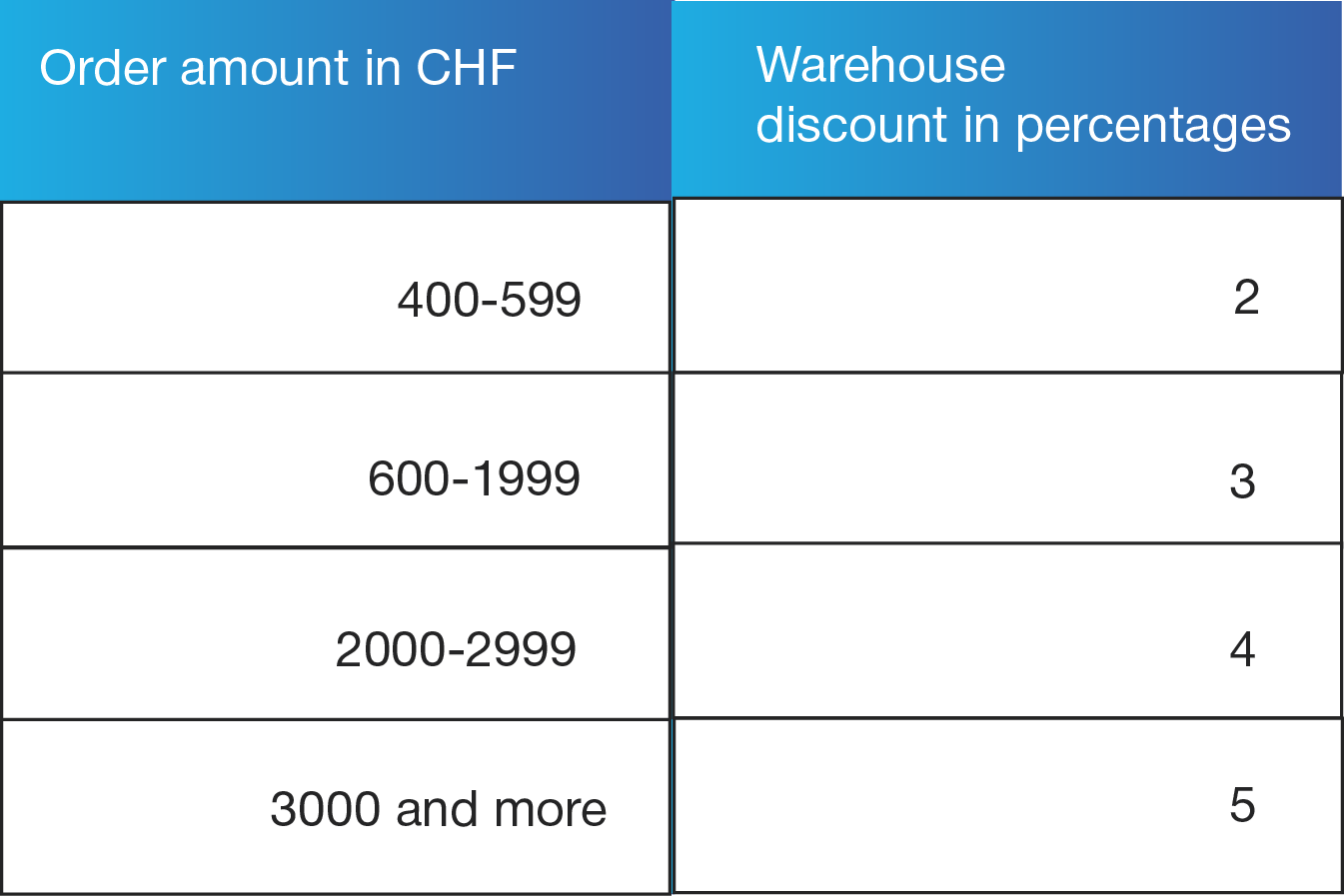 The turnover of your virtual warehouse totalled at 3000 Swiss francs. According to our our table, you get a 5% turnover premium which equals to 150 Swiss francs.
You must remember that you retain the right to demand other premiumsin accordance with the Vivasan marketing plan.
It should be noted: Orders for customers that don't have a consultant numbermust be charged to your number.
There are two types of deliveries:
Separate orders are shipped to the addresses of those Vivasan consultants
that utilize virtual warehouse services or to the separate addresses of the
consultants.
With direct orders Vivasan consultants that use the online store can pay either with a credit card or upon receipt.
In case of a direct order Vivasan consultants should pay with a credit card.
A Vivasan consultant that uses the online store pays for a product in favour of Vivasan regardless of the delivery method.

Loading