Headlines
New products on sale!!!
Monday, June 29, 2020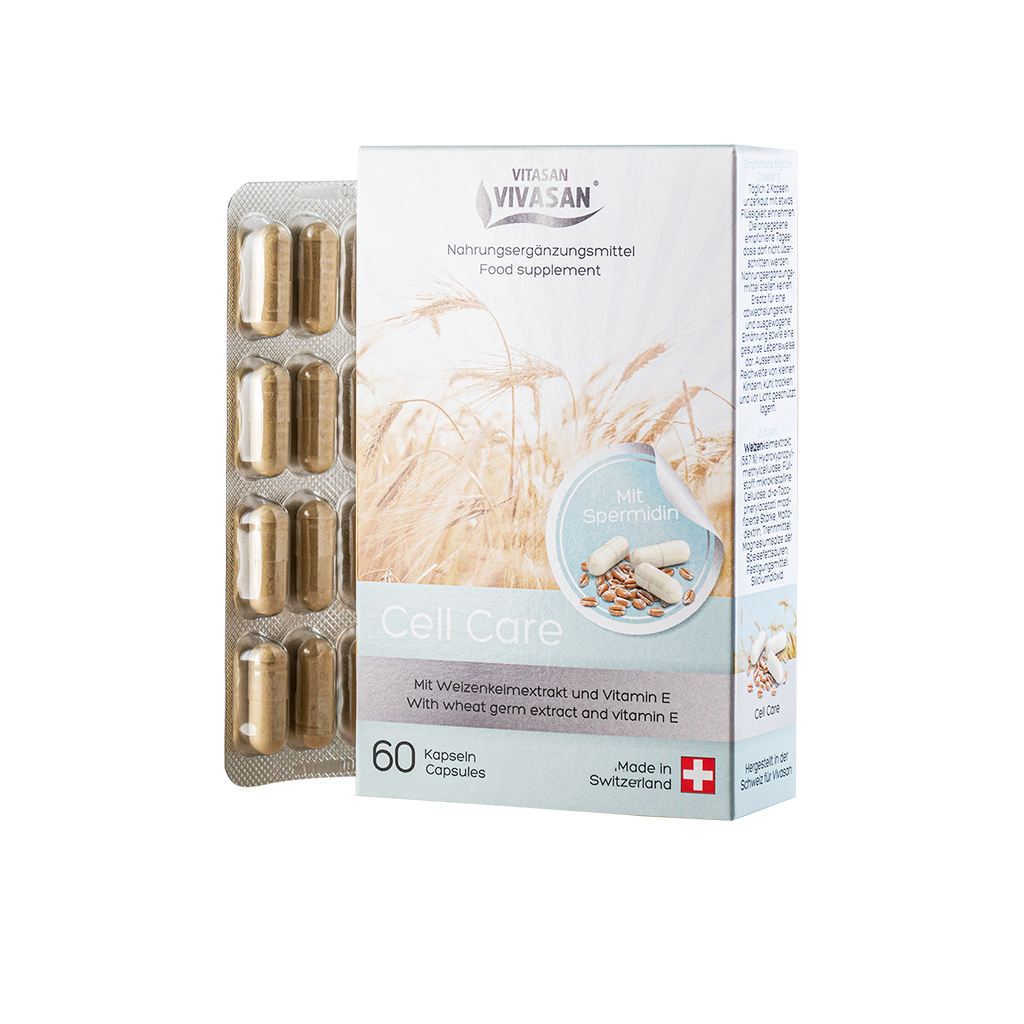 Cell Care capsules contain highly concentrated wheat germ extract in combination with vitamin E. The highly concentrated wheat germ extract contains a high level of spermidine. Current studies on spermidine show that the polyamine, present in many foods, has very positive health benefits. It activates self-cleaning processes in brain cells, actively preventing Alzheimer's disease and Parkinson's disease. A study published in the American Journal of Clinical Nutrition in 2018, with 829 subjects aged between 45 and 84 years, found a relation between a high intake of spermidine and lower mortality. Since 1995, the subjects had been assigned diets with different levels of spermidine. Subsequent check-ups discovered that the subjects of the study who had ingested food rich in spermidine lived longer on average.The high content of spermidine, combined with vitamin E, in the Cell Care capsules is an excellent way to maintain your health. Art. no.: D 238; Contents 60 capsules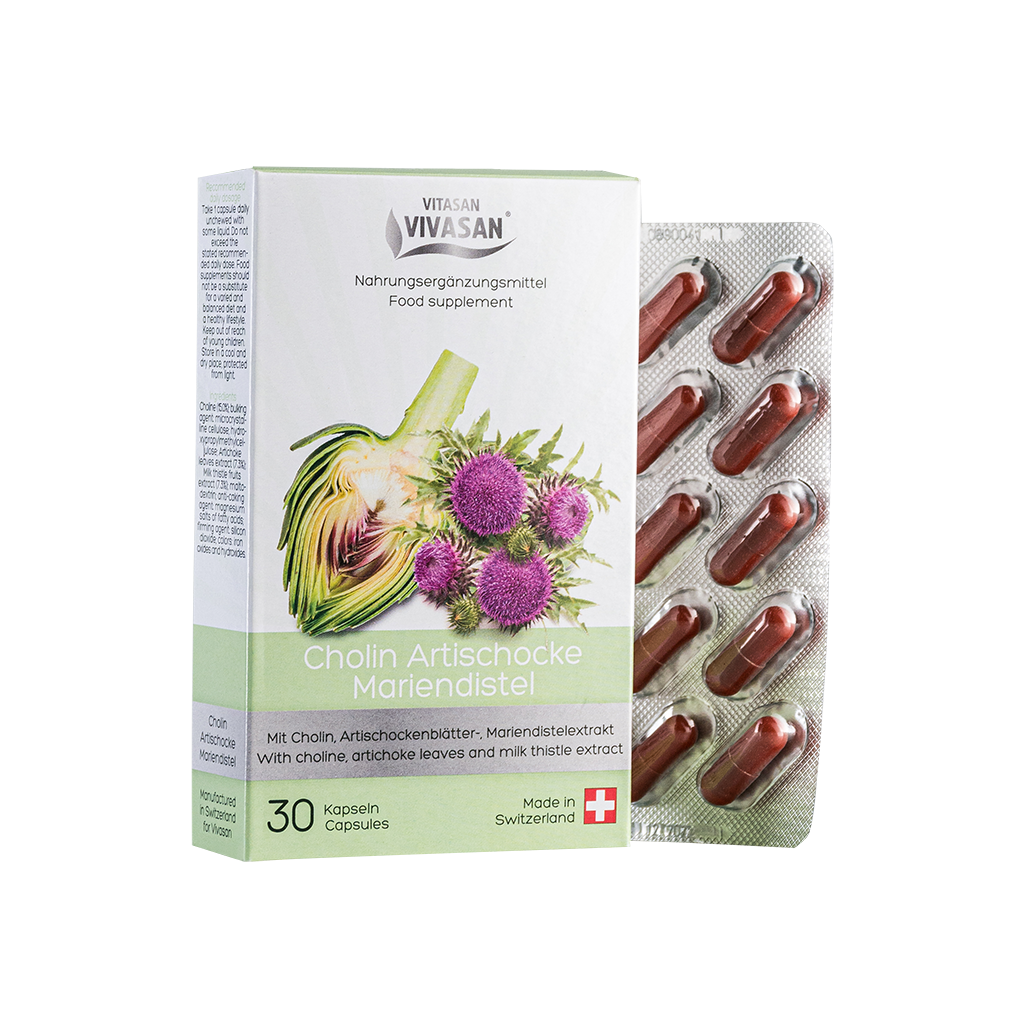 Choline artichoke milk thistle capsules

Choline artichoke milk thistle capsules are the ultimate product to maintain liver function. Artichoke extract possesses digestion-promoting and cholesterol-reducing properties and is successfully used to treat digestion problems.The bittering agent cynarine stimulates the gall bladder and liver and helps metabolise sugar and fat.Flavonoids and quinic acid derivatives provide antioxidant protection, leading to an improved overall state of health, quality of life and wellbeing. Choline prevents fat being stored in the liver. Choline is especially useful for people suffering from fatty liver disease. Milk thistle oil promotes the formation of new liver cells. Art. no.: D 239; Contents: 30 capsules.

Loading